Depending on your age, the name of the car in this article will bring two different images to mind. The original "Eleanor" was a fully custom 1971 Ford Mustang that was featured in the 1974 film Gone in 60 Seconds. Out the million movies ever made, Eleanor is the one car that people remember specifically as the star of the film. The image of the 74′ Eleanor stood for 16 years until the film was remade in 2000 and the world got a glimpse of the new and improved version of the classic star.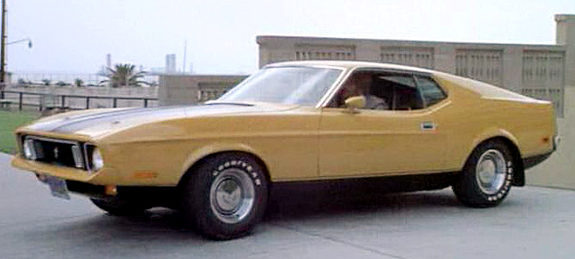 motorauthority
1971 safety modifications included:
Heavy duty Simpson shoulder harness
Deadbolt door locks
Aftermarket hood pins
24-volt electrical system
On-board first-aid kit
Electrical kill switches
Individual locking rear brakes[10]
Fish plating of the undercarriage – 3" x 3/8" steel
Two notable scenes in the original film are when Eleanor hits a light pole and makes an incredible 130′ jump. What most people don't know is that the crash into the pole was an accident which severely injured the stunt driver rendering him unconscious. The scene was used only after they found that the driver would be ok.
There were two version of the 71′ Eleanor, a stunt car and a beauty version that were used in the movie and both still exist to this day even though the stunt car had a lot of damage from the accidents.
2000 Eleanor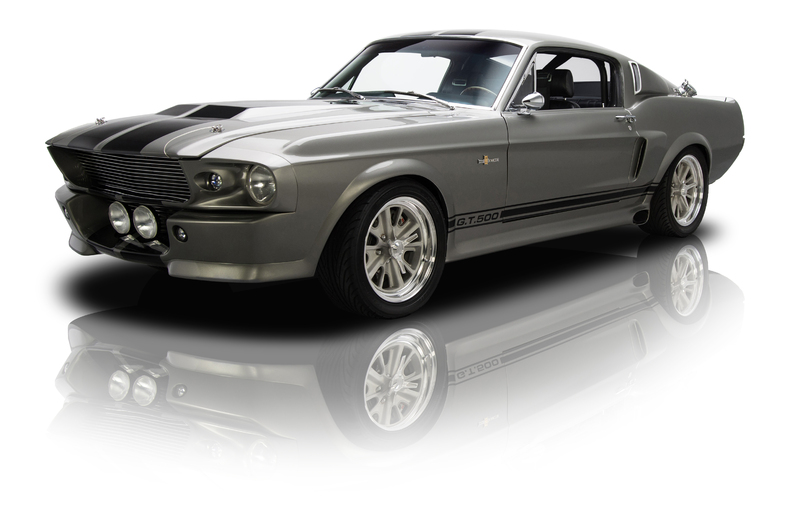 motorauthority
In the year 2000, a Disney remake of Gone in 60 Seconds film with Nicolas Cage who played the car thief extraordinaire, Randall "Memphis" Raines. While both movies share a similar plot of thieves who steal a large order of cars, the star car had now been changed to feature a metallic Grey 1967 Ford Mustang fastback-Shelby GT500. The customized kit was designed by Steve Stanford and was an instant classic that had car collectors wanting to own a new Eleanor. There were 12 vehicles made but nine of them were just shells used for different shots while the remaining three were fully functional upgraded Shelbys.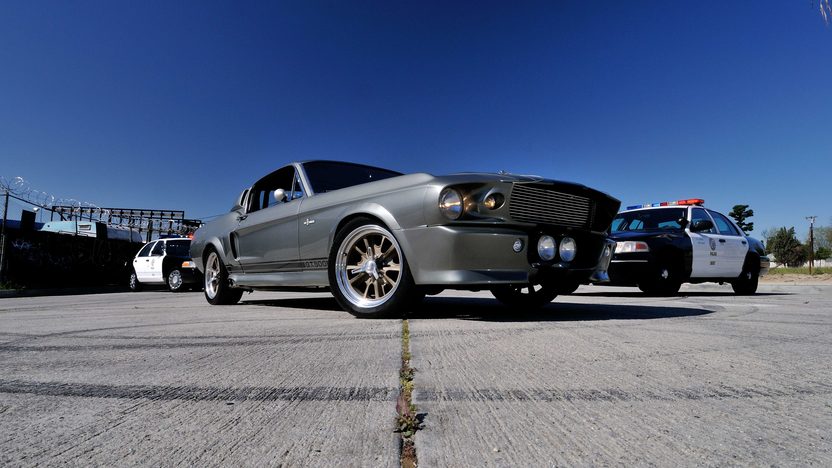 motorauthority
They later sold at auction:
#1 Sold at Barrett-Jackson's 2009 Scottsdale, AZ auction for $216,000.
#2 Sold at COYS Autosport International January 2012 auction for £95,000.
#3 Sold at Mecum's Indianapolis auction on May 18, 2013 for $1,000,000 USD. Touted as the "main" hero car in the film and used for promotional photographs.