When Ron Pratte announced that he would be selling over 100 cars and other automobilia at the 2015 Barrett-Jackson Auction in Scottsdale, the car world let out an audible gasp in anticipation. How much would his legendary collection bring in? Which cars was he going to let cross the block?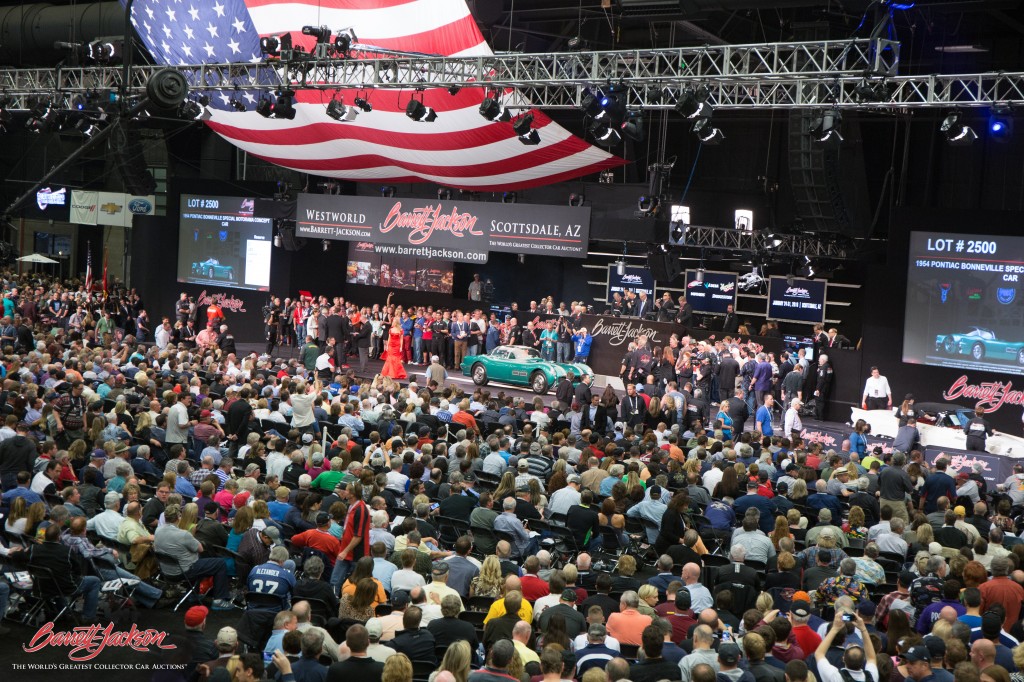 Craig Jackson, chairman and CEO of Barrett-Jackson said about the auction, "The Ron Pratte Collection created an unprecedented wave of excitement among bidders and fans worldwide during our Scottsdale auction. The week started incredibly strong with the sale of Ron Pratte's automobilia spanning four days and ultimately leading to us not just breaking, but nearly tripling the world record for automobilia sales… On Tuesday, the room was packed and the atmosphere was truly electric for the first of Ron Pratte's vehicles crossing the block, resulting in our most successful early weekday auction in Barrett-Jackson history."
Jackson wasn't kidding, the total sales from Pratte's 1,600 pieces of automobilia topped $40.44 million dollars. The eccentric billionaire decided to let his collection go and has since turned his sights on his plane collection. Let's take a look at the cars that broke the records and broke hearts of those that didn't win these amazing rides. Here are the top 15 selling cars from the collection.
15. Stephen King's Christine :1955 Plymouth Fury – $198,000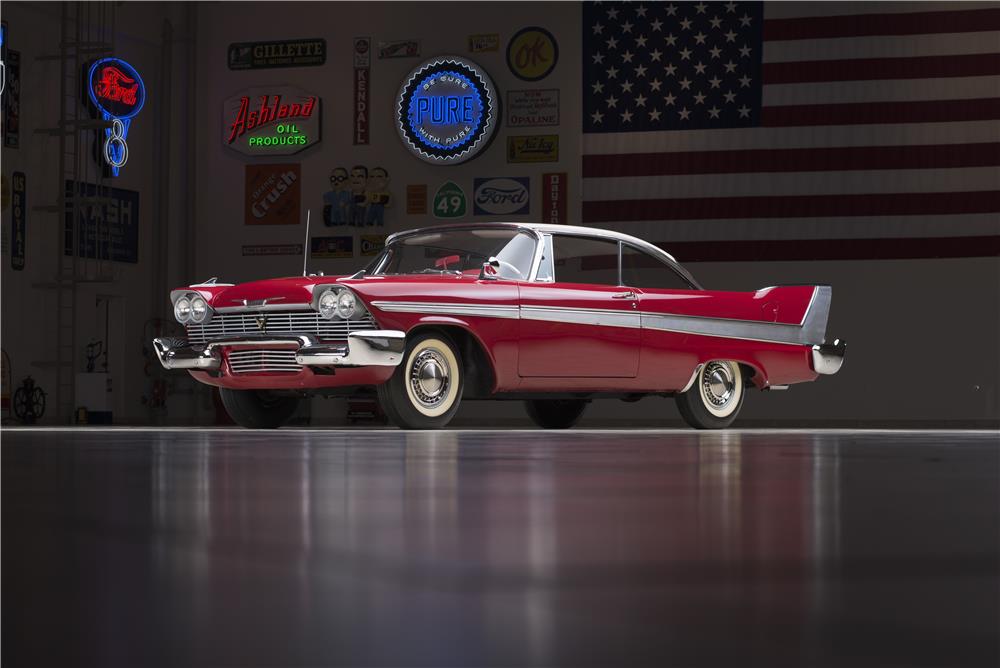 BarrettJackson
The actual Plymouth Fury that was used in the movie Christine that was based on Stephen King's terrifying novel about a possessed car. While the car didn't go on to set records, it fetched nearly $200K.
14. 1955 Pontiac"I love Lucy"- $220,000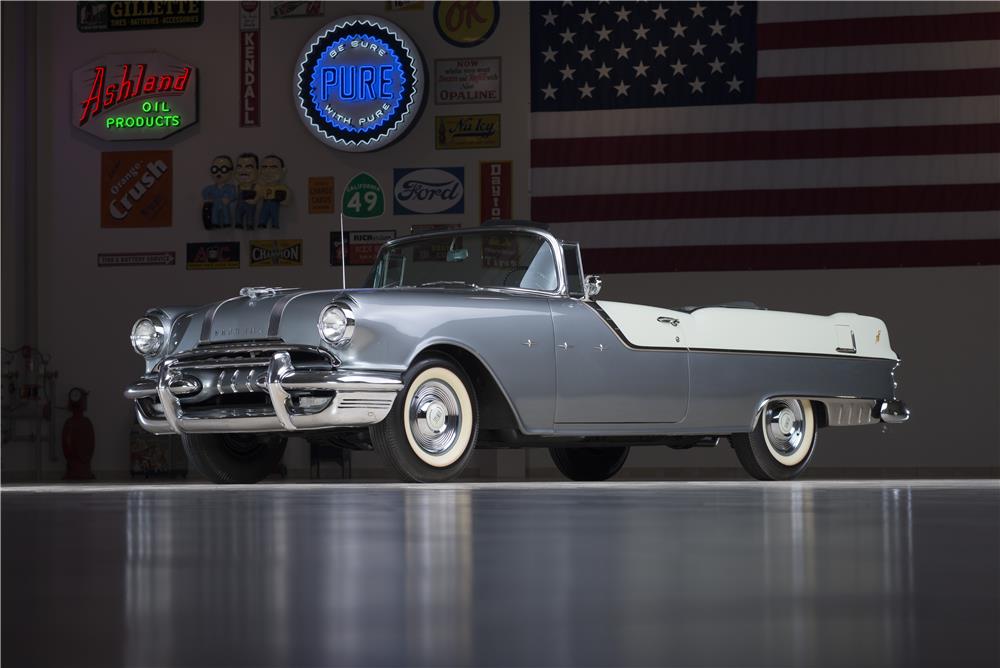 BarrettJackson
This beauty was featured in an episode of I Love Lucy when she attempted to learn to drive. It was one of the featured vehicles that was a complete show stopper at the auction due to the famous association with the Lucy TV show.
13. 1969 CHEVROLET CHEVELLE YENKO 427 – $275,000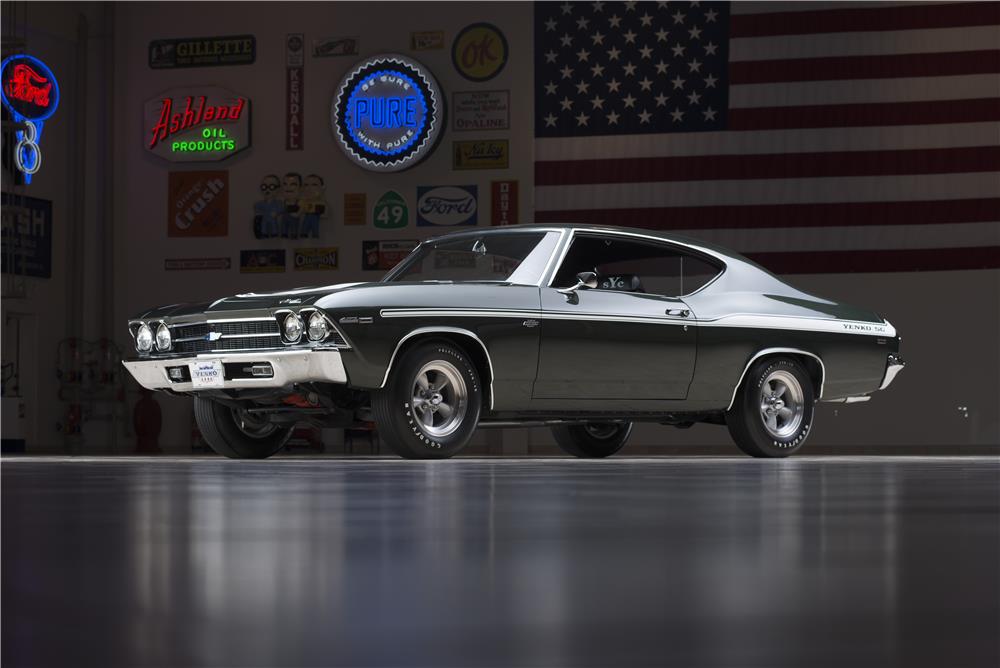 This car is all badass! This 69′ Yenko Chevelle comes with the gnarly COPO 9562. If you dont know, thats a special performance package including the L-72 427/425hp big block, special Super Sport hood, grille and rear panel.
12. 1969 CHEVROLET CAMARO COPO 427 – $330,000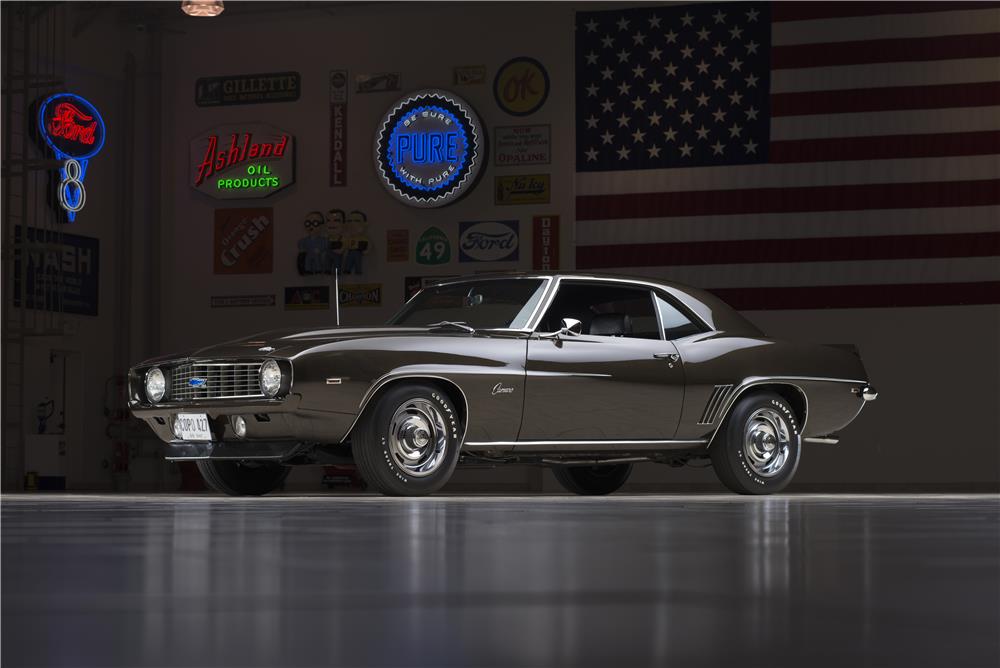 This car has been tuned, polished, buffed out and dialed in so that every screw, seal and part is authentic as the day it came off the assembly line. It's been certified by Jerry MacNeish who authenticated its original motor as a real authentic COPO Camaro. There is no finer example of a COPO.
11. 1940 FORD BOYD CODDINGTON PICKUP – $374,000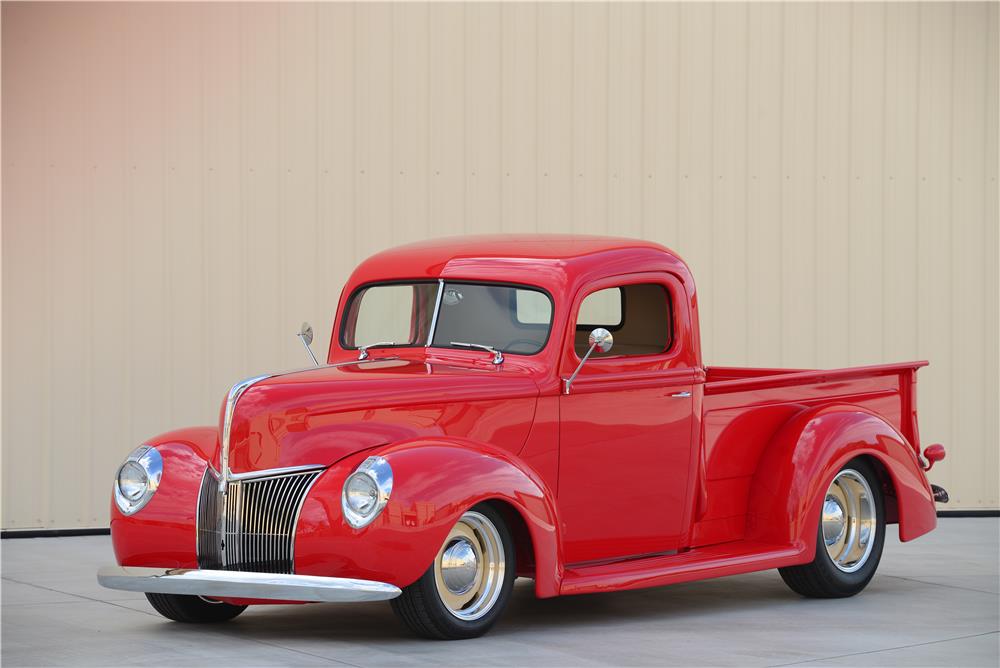 BarrettJackson
Pratte wanted this insane pickup tuned up by the best so he took it to Arizona's Squeeg's Kustoms Hot Rod and custom shop in Arizona. The results are beyond impressive and that shows in its winning bid of $374,000.
10. 1941 Packard D'Agostino Custom "Gable" – $495,000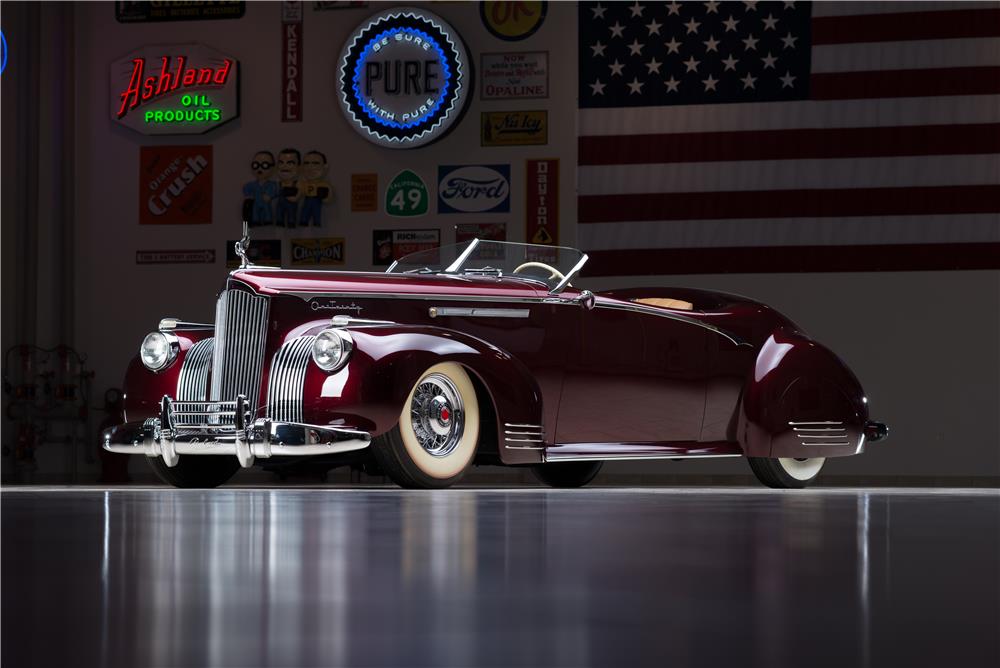 The "Gable"pays tribute to Hollywood film icon Clark Gable, who once was the owner of a '41 Packard. This beauty won two first-place trophies at the 2004 Grand National Roadster Show and Sacramento Autorama.
9. 1949 MG TC Roadster Race Car – $539,000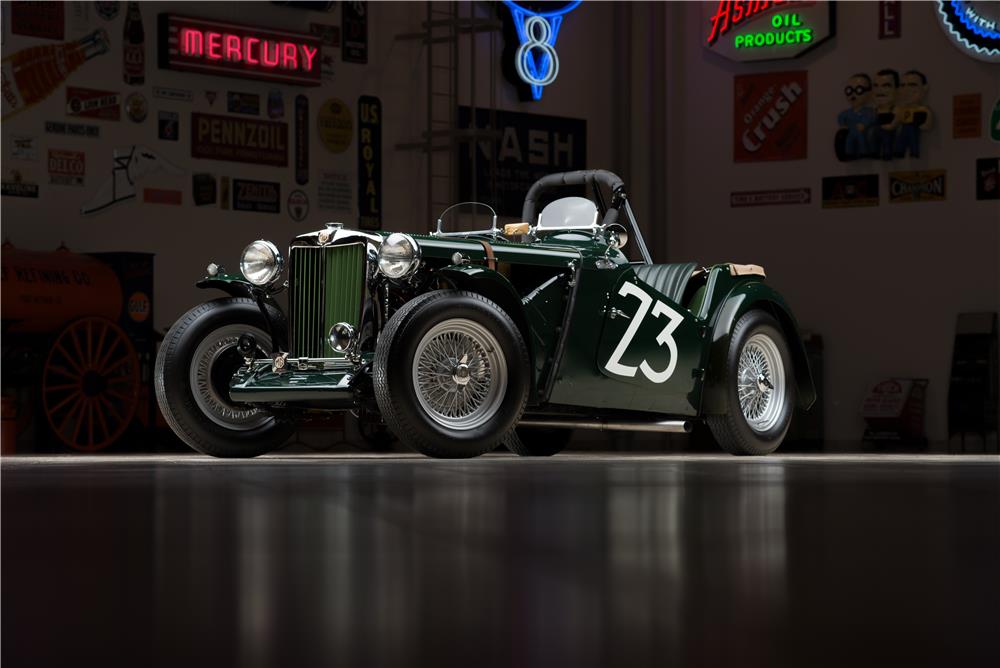 This 4-speed is the car that started Carroll Shelby's racing career as it was the first on he ever drove in a road race way back in 1952. This jewel wasn't always in the Pratte collection though.  For 20 years, Syd Silverman had it as part of his legendary collection.
8. 1969 Ford Mustang BOSS 429 – $550,000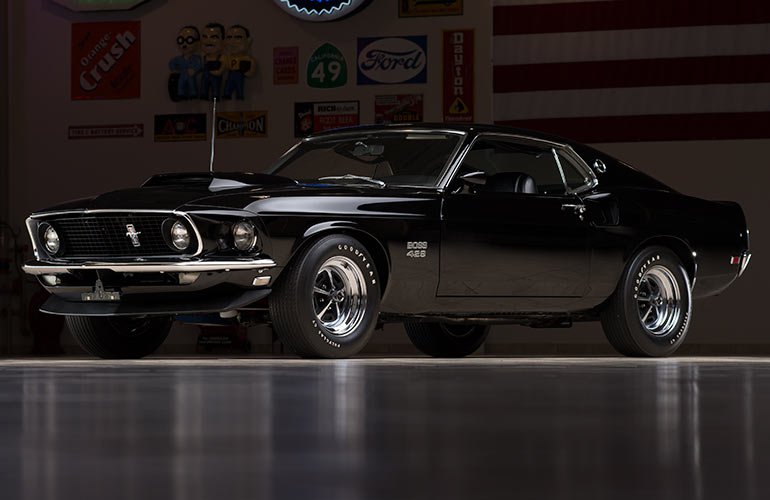 This is one of the of the holy grails of car collectors as it's one of only 859 built in 1969. It wasn't something that came stock from the Ford factory. The engine was to big so Ford sent partially completed cars out to subcontractor Kar Kraft for the BOSS 429 installation.
7. 1969 Shelby GT500 Convertible "Carroll Shelby's"– $550,000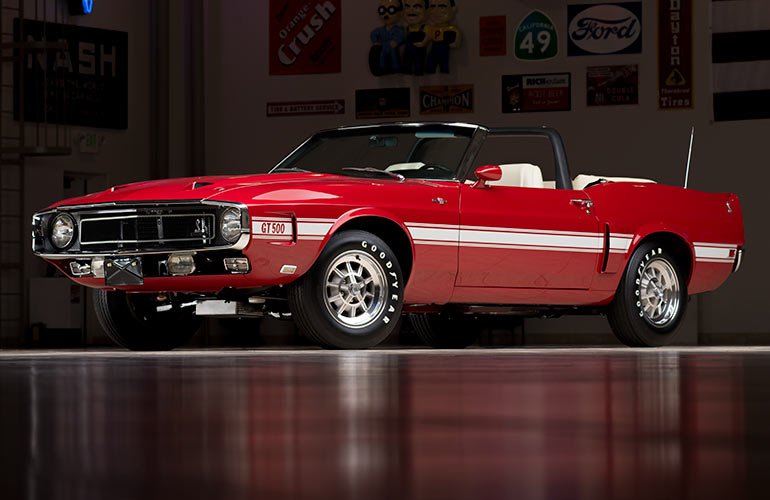 This late 60's  Shelby Cobra Mustang has always been known as Carroll Shelby's favorite driver. Carroll owned it for more than three decades before he sold it to Pratte in 2008. This is one of the finest Shelby's known to exist.
6. 2007 Blastolene B-702 Custom Roadster – $550,000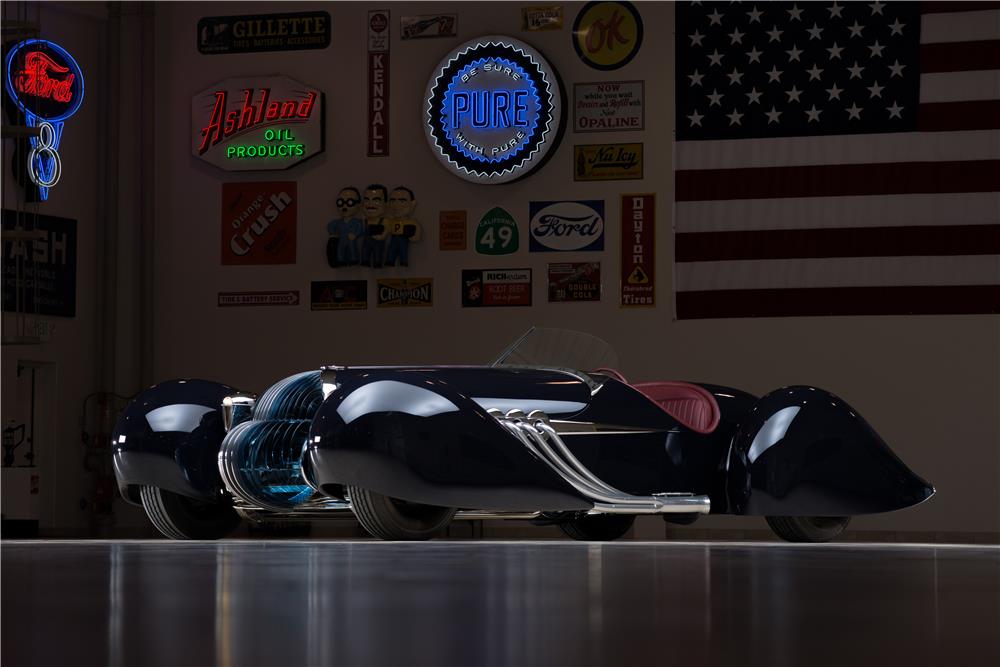 What the heck is this you ask? The B-702 was a concept built by the Blastolene Brothers, Michael Leeds and Randy Grubb and was inspired from the luxury cars of the 1930's. This is a true one-of-a-kind original.
5. 2005 Ford GT Serial #003 – $605,000
This Quiksilver edition 2005 Ford GT is one of the modern eras super cars and this is #3 for the limited production run of under 500 units. The 5.4 Liter/550hp V8 with a 6-speed transmission sport car highlights Fords decades of racing excellence.
4. 1936 Delahaye "What-the-haye" Street-Rod – $671,000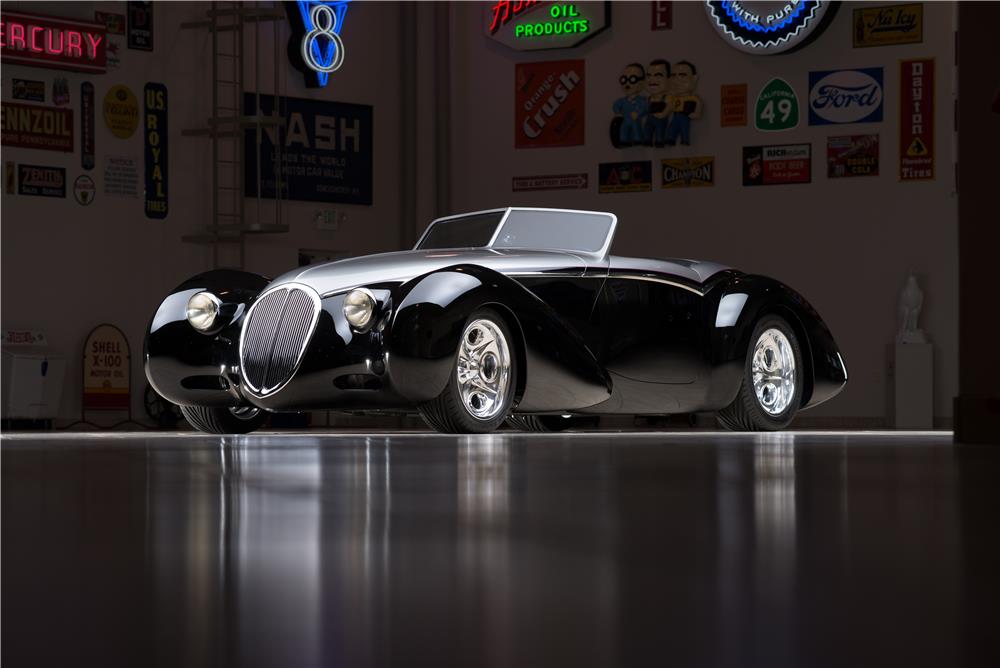 BarrettJackson
"Whatthehaye," is a one-off creation created by Boyd Coddington. The one-of-a-kind,  all-steel fabrication by Marcel Delay is on a Coddington Pro Ride chassis and features a Viper V10 power plant and 6-speed transmission.
3. 1954 Pontiac Bonneville Special Motorama Concept Car – $3.3 million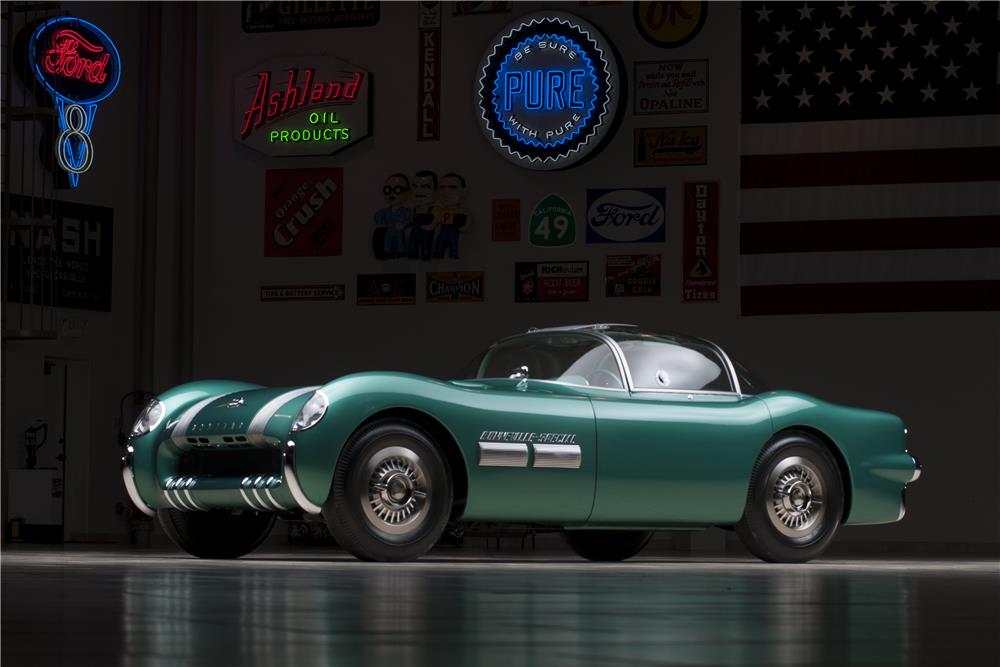 BarrettJackson
This über-rare (one of two) concept cars was dreamed up by Harley Earl, director of GM styling. After it was designed he said that got the idea while watching world speed records being set at the Salt Flats in Utah. It toured dealerships to generate excitment but never made it into production.
2. 1950 GM Futurliner Tour Bus – $4 million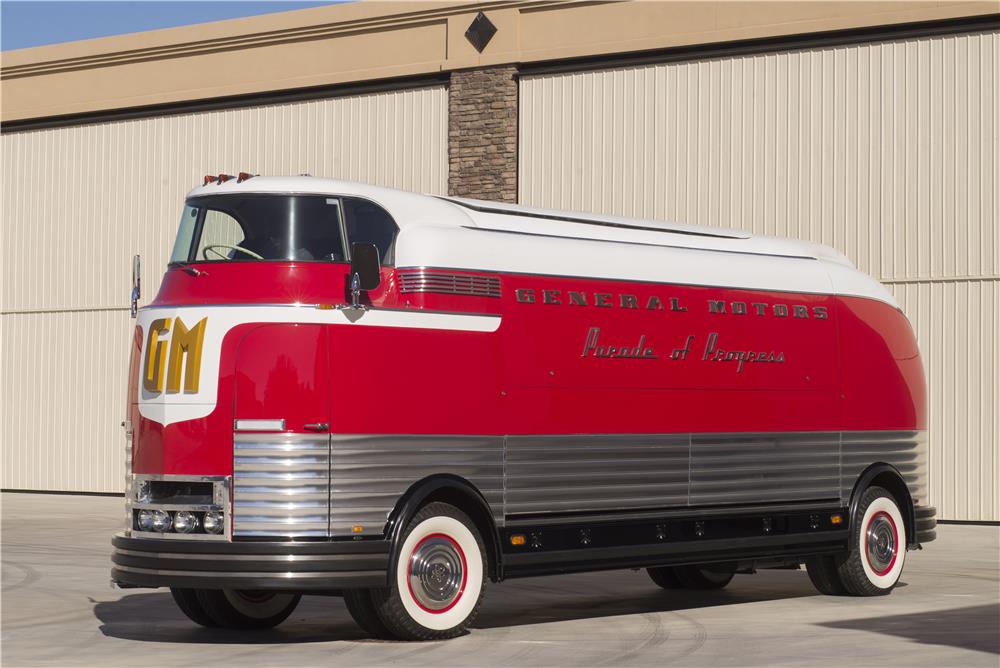 This wild GM bus sold for $4mil at the auction and Pratte donated all the proceeds to charity. This is one of only three survivors restored in their original "Parade of Progress" configuration.
1. 1966 Shelby Cobra 427 Super Snake – $5.1 million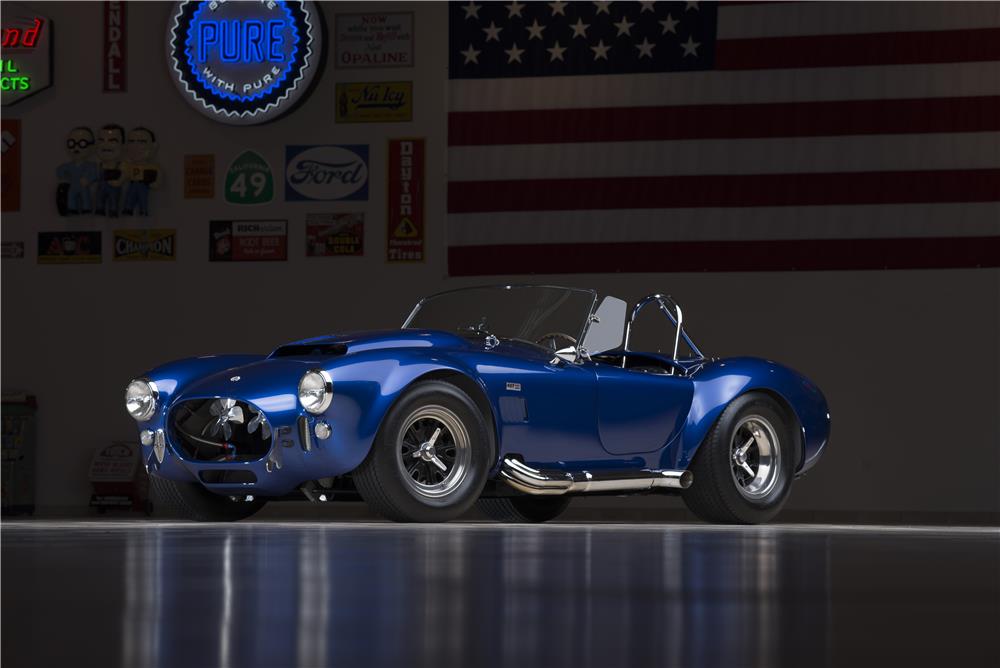 BarrettJackson
This CSX 3015 is one of two Super Snake Cobras ever built. One was owned by Shelby and the other was for Comedian Bill Cosby. This 3-speed automatic, V8 427 is Unbelievably original and still has its 1965 date-coded engine block, 5M17, December 17, 1965.