It all started as a clever marketing campaign to sell more shoes for DC co-creator and athlete Ken Block back in 2008. When Block first pitched the idea to his footwear company, nothing like these videos had ever been made, especially as a marketing tool. Until then the standard form of brand promotion was full page ads in magazines and sponsoring events. This creation of "advertorial" in action sports changed the game forever. Soon mega-brands like Monster, GoPro and Redbull invaded the space and started sponsoring athletes and marketing campaigns in search of huge online audiences.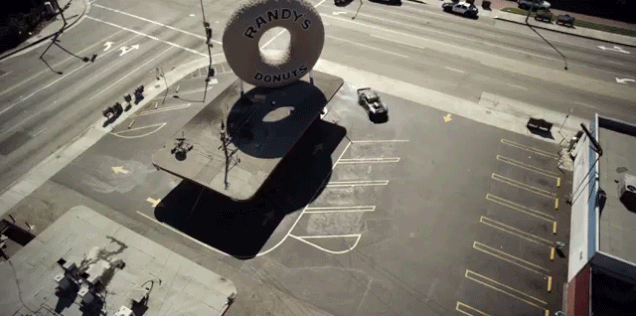 As the series of videos progressed over the years, so have those audiences that the big brands were in search of. In his Gymkhana 7 video, Block has garnered over 85 million views on the original video and tens of millions more on poached versions that have been shared on social media. Its those numbers which keep the sponsors coming to the table and that make Block a millionaire.
In the Gymkhana 7 video, Block had a custom car built that was called the Hoonigan, a rare 1967 Mustang Restomod that was a full blown custom redux resulting in a car that stunned the world. Block took to the streets of Los Angeles, tearing up spots made famous in movies for decades as he set the bar for integrated social media marketing. Take some time and soak in the whole collection that we have curated for your viewing pleasure.
Gymkhana 8:
Block takes his unique brand of insanity to the far off destination of Dubai. Block puts his custom built Ford Fiesta through its paces as he avoids death around most corners, did we mention there's a plane? This latest version of Gymkhana rules with its incredible cinematography and gorgeous sweeping views of Dubai. The magic of Gymkhana 8 will not disappoint.