The Futurliner
The first time I saw a photo of this vehicle, I thought "what the hell is that and how have I never seen it before?" I was born in the 70's, long after this limited edition vehicle was made by GM and I had never seen or heard about it from anyone.  Back then everything was word-of-mouth for the most part, there was no social media or internet to share the world's stories in a blink of an eye, too be honest, I miss those days, things were much more simple, just like the era when GM made the Futurliner.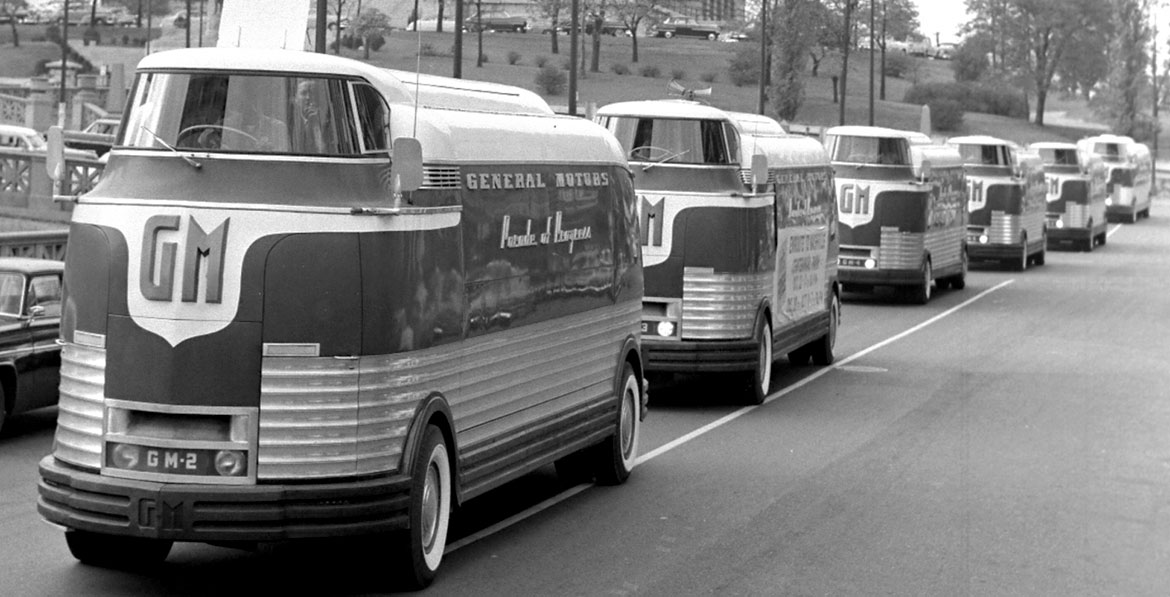 GMHeritagecenter
This limited run of 12 was built by General Motors and they described the Futurliner as "a self-contained display and transport vehicle."  It was the creation by the of Harley Earl's direction who had his GM design staff craft one of the most unique vehicles ever made. It was rolled out and featured for the inspirational "Parade of Progress" touring exhibit that was a massive marketing tool for GM from 1936 through 1956.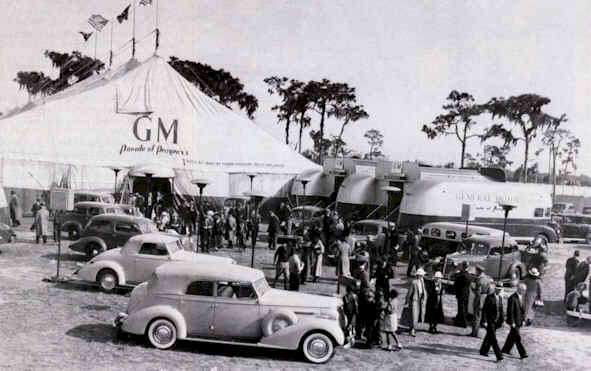 Futurliner
The Futurliners purpose was not only to carry animated exhibits, but also be used as a stage when their side panels folded out to form marquees. The tops had retractable lighting towers  and they had their own PA systems so the drivers could explain that vehicles exhibit to passer-bys. There are three surviving Futurliners; one at GM Heritage Center, one sold at auction last year and one in a private owner's collection.
PARADE OF PROGRESS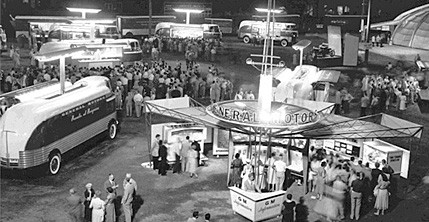 Futurliner
The Gm website GM Heritage Center describes the movement: "The General Motors "Parade of Progress" was a large, multi-faceted road show that began touring across America in 1936. It represented an investment of millions of dollars and thousands of man hours. To a country reeling from first depression and then war, it brought the future to hundreds of small towns and rural communities.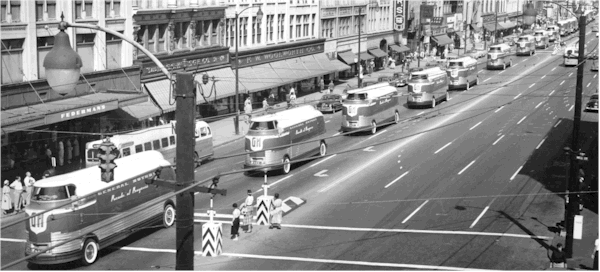 Futurliner
Its stage show and animated exhibits presented a dramatic picture of the cavalcade of American progress, telling how scientific research and engineering helped improve lives. A jet engine, radar, diesel-electric power, television, an electric ping-pong game with stereo sound, and a microwave oven were shown to amazed audiences."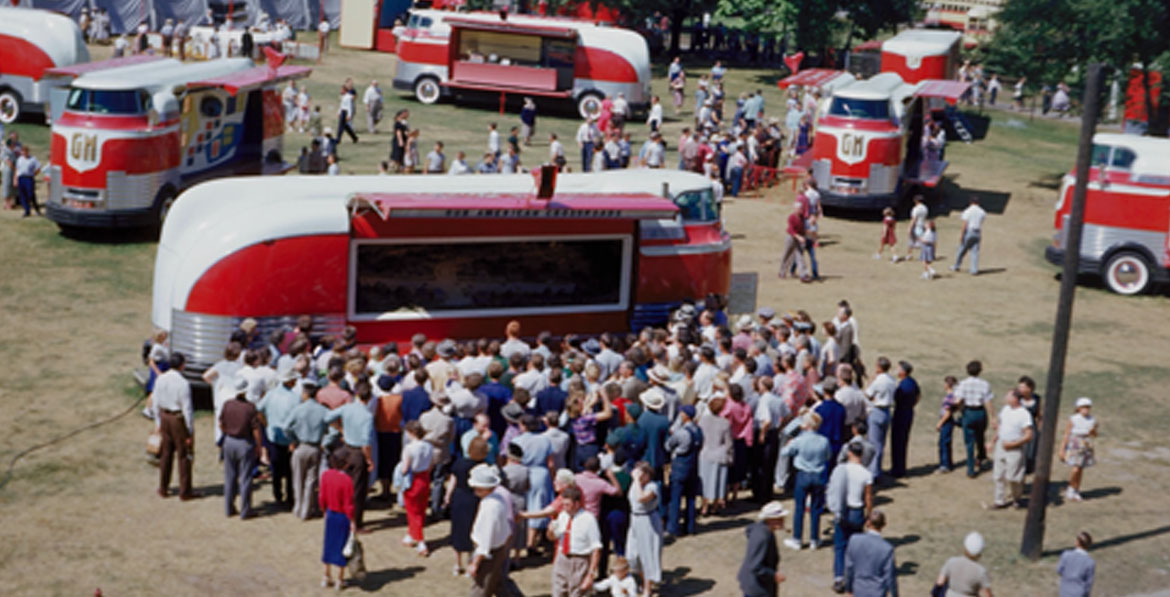 GMHeritagecenter
Can you just picture it? Sounds like Tomorrowland at Disney, it must have been glorious to the people who survived the depression and a world war. GM employed over 50 people to stage events and meet with the public, curate the exhibits and run the stage show. When they packed up, they would also drive the vehicles to the next stop. It was a full tour and nothing had been seen like it anywhere.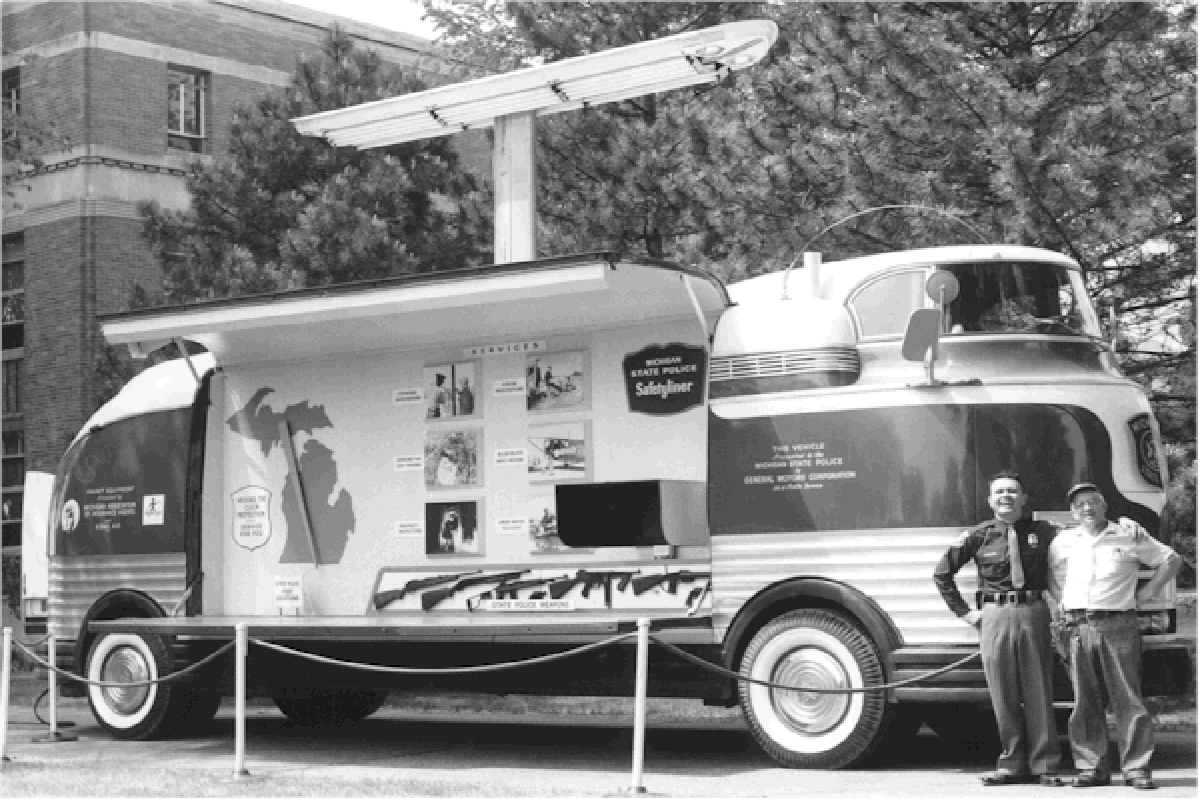 Chevyhardcore
As with most brands, the telling of your story is of the most importance to build brand awareness and loyalty and Charles Kettering, famed inventor and GM Research Director wanted to tell the story to the country and dreamed up the Parade of Progress.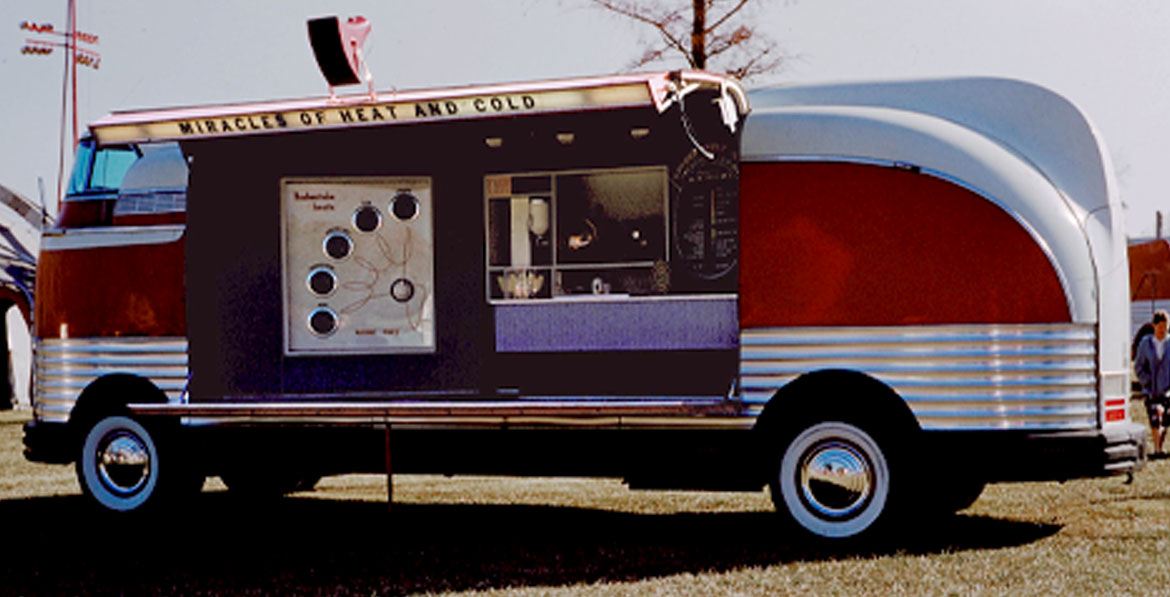 GMHeritagecenter
The event started in 1936 and originally had eight streamlined vans and was accompanied by all of GM's latest and greatest cars. It was such a hit that GM decided to roll it out again in 1939, just in time for the New York World's Fair. This time there was something new: 12 purpose-built Futurliners. The Parade consisted of 26 exhibits and and incredible 40 vehicles were on display. The tour set out and visited a staggering 251 towns and cities in North America and connected with an estimated 12 million people.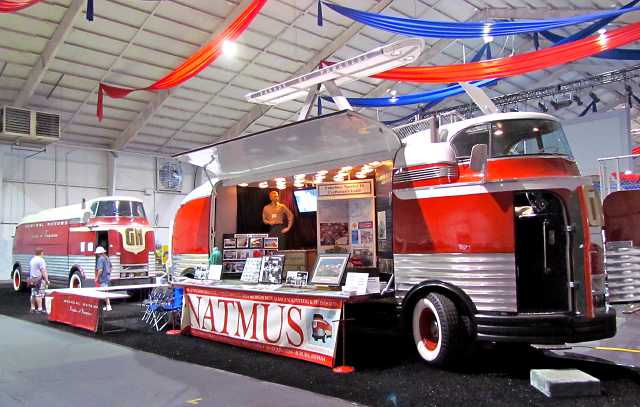 Mywallpaper
While the shows were always well received and GM revived it once again in again 1953,the crowds were less interested and began to wane and by 1956, mostly because of a new and accessible form of entertainment: The television. The plans for the third and final Parade were eventually cancelled and the Futurliners disappeared from the public eye for the next 60 years.
RON PRATTE AUCTION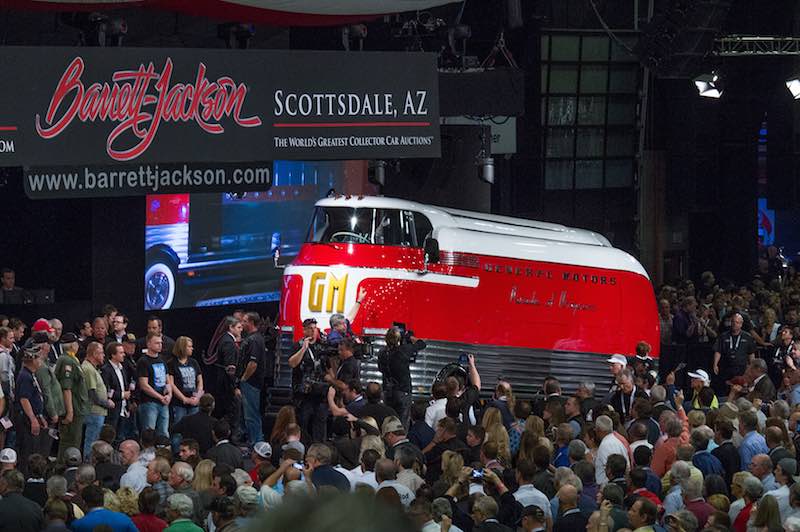 sportscardigest
In 2015 Ron Pratte, a private collector who had one of only three surviving Futurliners, which was meticulously restored, was selling his car collection at the Scottsdale Barrett Jackson auction. He made the announcement that he would auction off the Futurliner and donate any proceeds to charity. The former Vietnam vet chose to give the over $4 million dollars that the vehicle auctioned for to the Armed Forces Foundation.