Sometimes truth is stranger than fiction and the story of this forgotten Camaro IROC Z28 is one of the most bizarre barn-find stories you will ever hear.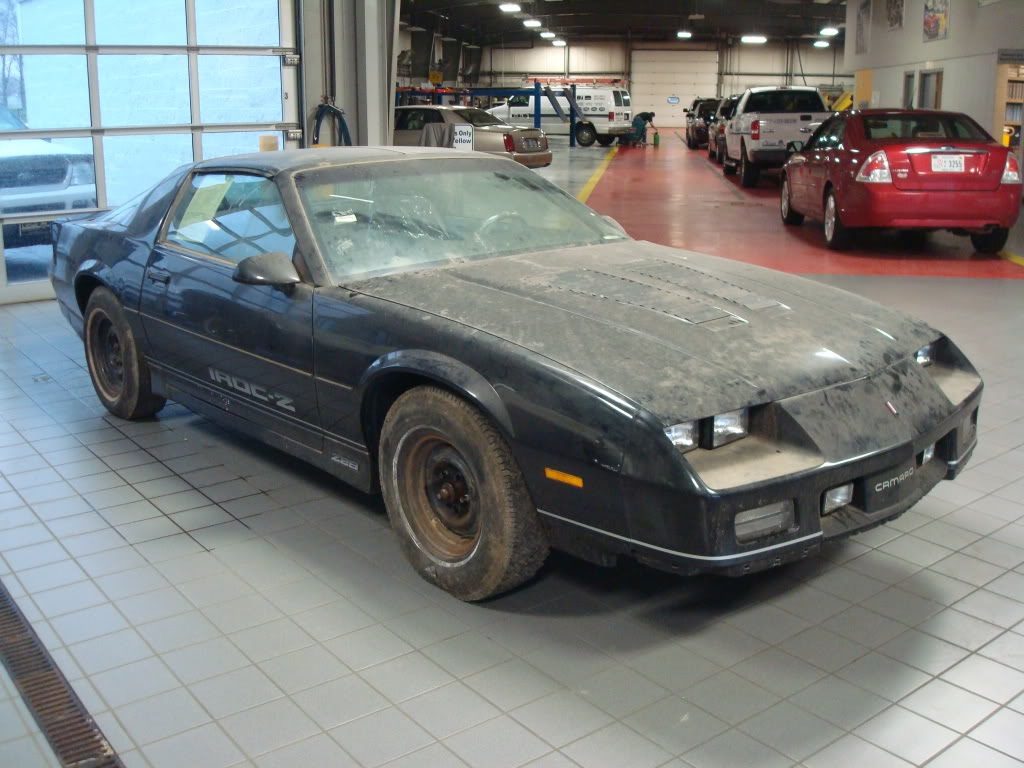 First, here is the background of the forgotten Camaro. While some tell the story that it never was sold and came directly off the shipping container, that's not entirely true. It was originally sold to the Albrizio Chevrolet dealership in Palisades Park, New Jersey on May 8, 1985. Watch the original video where they open the container for the first time HERE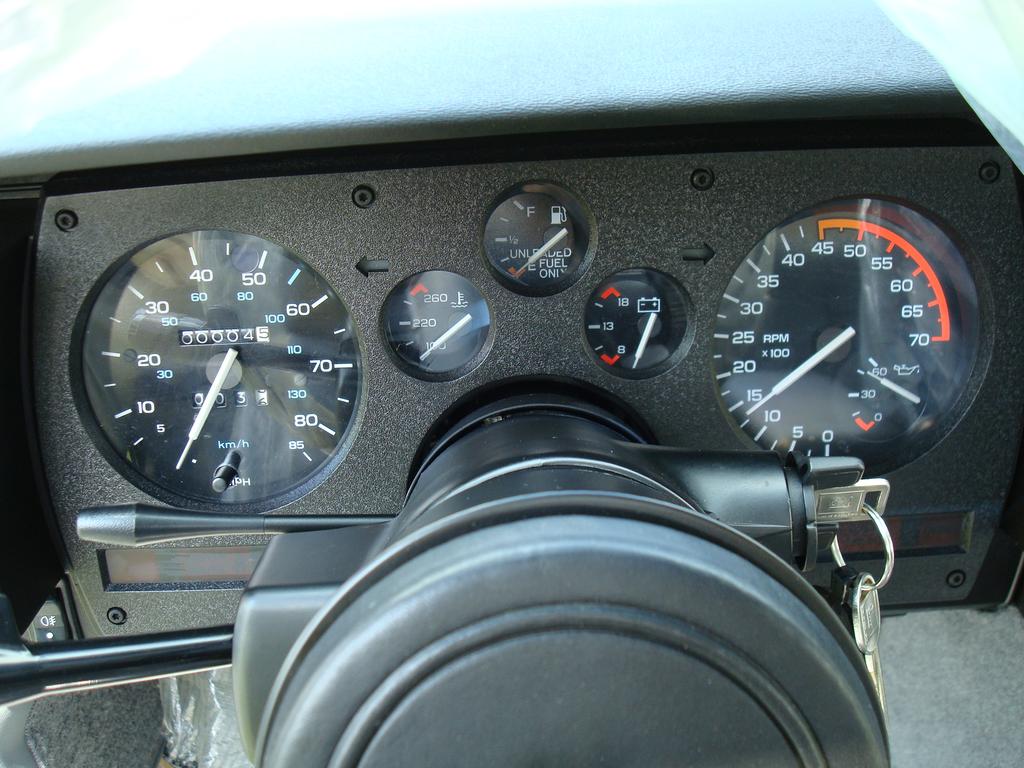 The dealership never got the car prepped and instead the container and car was left out back until it was "rediscovered" in 2009. Sounds crazy right? It is. Many think that the owner or a staff member wanted to keep the car but then was fired and the car remained forgotten until the container was opened in 2009. Whatever the story, the car was posted on EBay and soon sold for $30,000.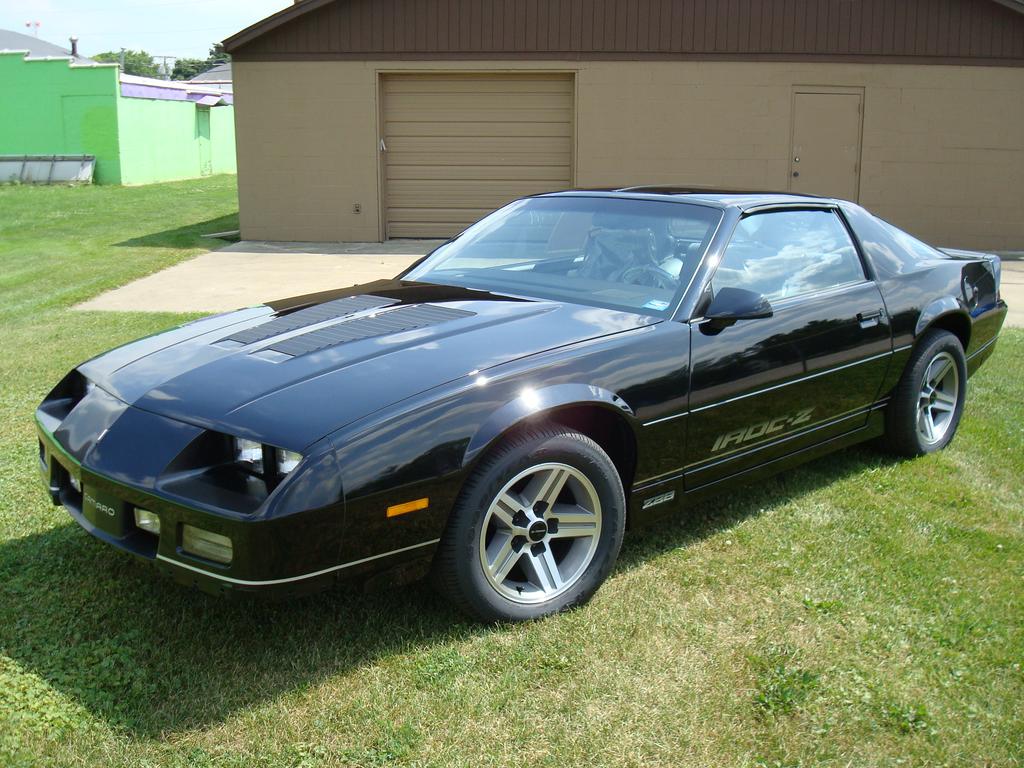 Here are some of the Camaro stats:
Found with 4.5  actual miles- Currently has 9 on the odometer.
Original and unrestored
First year for the IROC package, rare T-Top, 5-speed manual transmission with 5.0L 4-barrel V-8
Original paint in pristine original condition, perfect original interior still wrapped in plastic
original chalk marks still on glass, original plastic still protecting interior.
Sold new at Albrizio Chevrolet in Palisades Park, New Jersey on May 8, 1985
Car was put in dry storage when new and remained there untouched until it was uncovered in 2009
Original wheels and tires have been replaced with NOS wheels and new Goodyear RSA tires
Comes with all original docs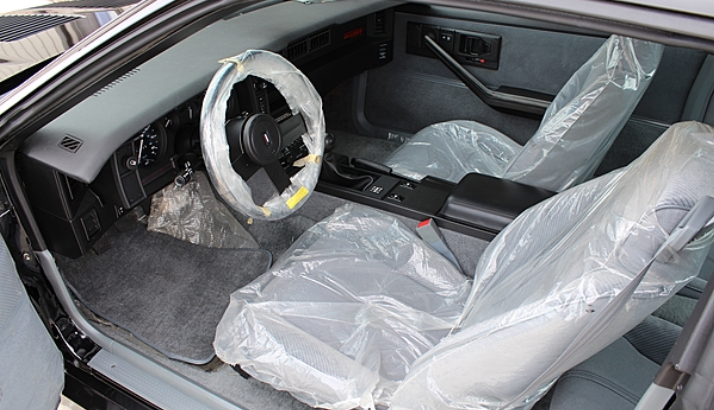 Today the car belongs to an automobile collector in Nashville Tennessee who bought the car and has kept everything about it original except it got new tires and wheels. To see the full story of this vehicle and how the car looks now watch the video below.